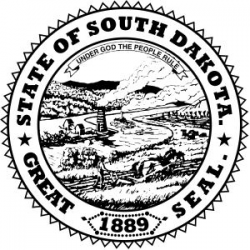 An associate's degree in nursing (ADN) provides entry into registered nursing (RN) with significantly less time and financial investment than a bachelor of science in nursing (BSN). Requiring just two years of fulltime study, ADN programs provide the quickest pathway for South Dakota's aspiring RNs to enter the workforce.

ADN program overview
The associate's degree in nursing focuses on the vocational training required to practice as a registered nurse. All ADN programs prepare graduates to pass the NCLEX-RN national licensure examination. Many ADN programs also offer flexible class schedules to appeal to working students, including night, weekend, and online classes. South Dakota has five state-approved ADN programs. By far the largest is offered at University of South Dakota, with more than 200 annual graduates. Much smaller classes are offered at regional colleges like Dakota Wesleyan University, Oglala Lakota College, Sisseton Wahpeton College, and Southeast Technical Institute.

RN career outlook
South Dakota's RNs can expect robust career opportunities and competitive pay. Registered nursing is the most common occupation in the healthcare industry, with more than 11,500 registered nurses employed throughout the state. They earn a median annual salary of $51,000. Seasoned RNs may earn $61,500 or more per year.
To help South Dakota's future nurses find the best ADN programs, we've compiled a comprehensive list. You'll find them profiled below, including their students' recent NCLEX test scores where available.