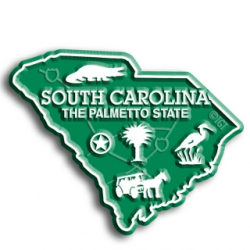 An associate's degree in nursing (ADN) is the most common method for entering the nursing profession. According to the Health Resources and Services Administration, over 45% of all nurses in the U.S. initially obtained an associate's degree. The ADN programs in South Carolina are designed to prepare students with the skills and knowledge to become a registered nurse (RN).

Benefits of the ADN pathway
There are many advantages of an ADN program. One of the biggest draws is its short duration. An ADN program typically lasts two to three years, providing a rapid path to nursing employment with less student debt. The program includes courses in anatomy, healthcare, and psychology, as well as hands-on experience in clinical settings. In addition, some campuses offer evening classes, making ADN education accessible to working adults. The coursework of an ADN program prepares students to pass the NCLEX-RN national exam, which is required to gain licensure as a registered nurse.

Employment prospects
Earning an ADN is a solid financial strategy. According to the Bureau of Labor Statistics, job opportunities for RNs are expected to grow by 20% over the coming decade. RNs comprise nearly 60% of the approximately 70,000 nurses employed in South Carolina, and they earn a respectable median annual salary of $58,220.
Not only is an ADN appealing financially, but a career as an RN is extremely fulfilling. RNs enjoy significantly more autonomy and responsibility than more junior certified nursing assistants (CNAs) and licensed practical nurses (LPNs). RNs make critical patient care decisions and frequently act as a key liaison between patients, physicians, CNAs, LPNs, and other healthcare personnel.
To assist aspiring nurses that are considering an associate's degree program, we have compiled below a list of the best ADN programs in South Carolina.