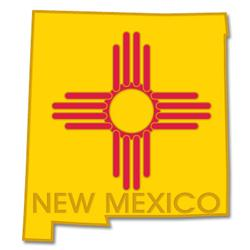 An associate's degree in nursing (ADN) is one of the most sought-after degrees in New Mexico's healthcare industry. It only takes two years to complete, providing valuable nursing training and practice at an affordable cost.

Associate's degree in nursing programs
ADN programs help students obtain registered nursing (RN) licensure in a shorter amount of time than a four-year bachelor of science in nursing (BSN) program. This reduced training time makes these programs more affordable and more widely available. Colleges that provide these programs often offer flexible evening classes to accommodate different schedules. New Mexico State University, University of New Mexico, and San Juan College are just three of the twenty New Mexico colleges that offer accredited ADN programs.

Career outlook
The projected employment growth for registered nurses is 19% over the 2012-2022 decade. This is faster than average for all occupations. New Mexico is home to more than 14,500 RNs earning a median annual salary of $64,000, with top earners reaching as high as $74,000 per year. Newly minted nurses can seek employment with the state's major healthcare providers, including Genesis HealthCare and the Department of Veterans Affairs.
To help the state's aspiring nurses find the best programs, we've compiled below a detailed list of New Mexico nursing schools with accredited ADN programs.