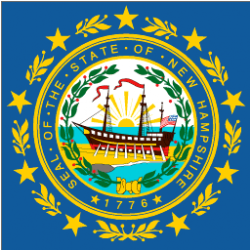 Aspiring registered nurses (RNs) in New Hampshire have three options for pursuing licensure: an associate's degree in nursing (ADN), a bachelor of science in nursing (BSN), and a direct-entry master of science in nursing (MSN). The ADN pathway is by far the fastest and least costly option for becoming an RN.

Associate's degree programs exclude many of the general education and liberal arts components of a BSN degree program. Rather, they focus squarely on preparing students for the NCLEX-RN national licensure examination. Most ADN programs are offered by local community, technical, and vocational colleges, which are significantly less expensive than traditional four-year colleges and universities.

Because students often attend an ADN degree program while working fulltime, many schools offer a range of class schedules including night and weekend options. This flexible approach makes the associate's degree a more attainable goal for working professionals.
New Hampshire's ADN students can look forward to a vibrant job market upon graduation. The state's 12,000 RNs earn an attractive median annual salary of $62,680 per year. While the ADN program enables rapid entry into the registered nursing profession, many students later pursue a bachelor's degree through an RN-to-BSN degree completion program. The BSN degree can add an additional $10,000-15,000 in annual pay.
To help the state's future nurses, we've profiled below all of New Hampshire's accredited ADN programs. You'll find them listed by major metropolitan area.