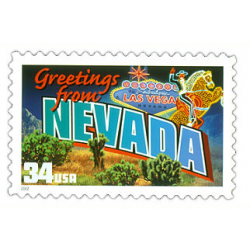 There are several common nursing roles in the United States, including certified nursing assistant (CNA), licensed practical nurse (LPN), and registered nurse (RN). Registered nurses comprise the largest group of nursing professionals, with more than 17,000 RNs employed in Nevada alone. The role's popularity may be due in part to its attractive salary: Nevada's RNs earn almost $80,000 per year on average.

Associate's degree in nursing overview
There are several distinct pathways to nursing licensure. One of the most popular choices is the associate's degree in nursing (ADN) program. In fact, over 45 percent of all nurses in the country were initially educated at the associate's degree level. This program typically spans two years and focuses on holistic education that emphasizes skills like communication, interpersonal relationships, and clinical experience.

ADN programs in Nevada
Thanks to the robust demand for quality RNs, a number of top schools in Nevada offer ADN programs. This includes several public schools like College of Southern Nevada, Great Basin College, and Western Nevada College. Nevada also has well-established private colleges with ADN programs, including Everest College in Henderson, Kaplan College in Las Vegas, and Carrington College in Reno. With the breadth of available programs, prospective students can find one that fits their busy schedule. For example, Great Basin College offers evening classes, which may be helpful for those who have to balance work and study.
For those keen on pursuing an associate's degree in nursing, we have compiled below a list of Nevada's top ADN programs.