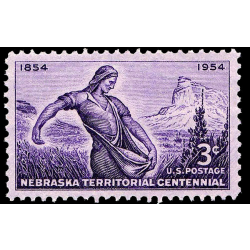 An associate's degree in nursing (ADN) can prepare aspiring registered nurses (RNs) for the National Council Licensure Examination (NCLEX) and for many positons in the medical arena. A typical ADN program requires two years of study; alternative programs with night or weekend classes may take a bit longer to complete. Coursework includes the liberal arts, nursing practice, anatomy, chemistry, physiology, psychology, nutrition, and contemporary ethical dilemmas. The state of Nebraska has approximately ten accredited ADN programs. Most are offered at public community colleges, like Metropolitan Community College in Omaha. Several private schools also offer the ADN pathway, including College of Saint Mary in Omaha and Kaplan University in Lincoln.

The employment outlook for RNs is excellent. According to the Bureau of Labor Statistics, registered nursing is one of the ten fastest-growing occupations in the United States. The nation is home to more than 2.7 million RNs, and this population is expected to increase by 19 percent during the next decade. Nebraska alone has almost 20,000 licensed RNs who typically earn between $46,000 and $67,000 annually. Nursing salaries are $2,000-3,000 per year higher in Omaha, the state's largest metropolitan area. Registered nurses work in major healthcare providers throughout Nebraska, including the Department of Veterans Affairs, Methodist Hospital, and St. Elizabeth Regional Medical Center.

There has never been a better time to pursue a registered nursing career. To help Nebraska's aspiring RNs better understand their options, we've provided below a comprehensive list of the state's ADN programs.