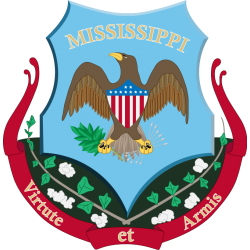 Mississippi's healthcare providers are in short supply for registered nurses (RNs). The state's aspiring RNs have two options for prelicensure education: a two-year associate's degree in nursing (ADN) and a four-year bachelor of science in nursing (BSN). Both programs prepare students to pass the NCLEX-RN national licensure examination. However, the ADN program is a faster pathway to nursing employment, and it keeps open the possibility of further education (e.g., an RN-to-BSN completion program) at a later date.

Education pathways
New entries into the nursing field may enroll in a traditional two-year ADN program. Those who already work as LPNs may instead select a one-year bridge program. Over 15 schools in Mississippi offer ADN programs, including the state's broad network of community colleges. Many schools offer evening or weekend courses for students with significant work commitments or long commutes.

Employment prospects
Mississippi's newly minted RNs will join an excellent labor market. The state employs over 27,000 RNs, with demand from local healthcare providers significantly outpacing supply. Mississippi RNs earn a median annual salary of $55,000; top performers can earn in excess of $65,000 per year. A number of the state's employers are currently hiring new RNs, including the Department of Veterans Affairs and several private healthcare clinics.
To help Mississippi's aspiring RNs better understand their options, we have identified a comprehensive list of the state's ADN programs. You'll find them organized below by major metropolitan area.