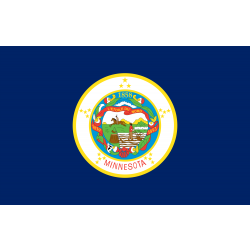 An associate's degree in nursing (ADN) program is one of the most common pathways for aspiring nurses in Minnesota. Most ADN programs focus on initial licensure for the registered nursing (RN) role, while a few provide deeper exposure to the licensed practical nursing (LPN) role.

The career prospects for RNs and LPNs in Minnesota are promising, with local healthcare employers actively hiring for both roles. The Department of Veterans Affairs and Allina Health System are two significant local healthcare employers. Top Minnesota LPNs can earn over $45,000 per year, while the state's RNs can bring home more than $80,000 annually.

The short duration of associate's degree programs makes them particularly appealing. The ADN course of study can be completed full-time in just two years, and it is frequently offered at local public schools like Rochester Community and Technical College. Some campuses also offer these programs during alternative hours for working professionals; for example, Saint Paul College hosts weekday evening classes for its MCTC Associate Degree in Professional Nursing. While class schedules will vary by school and enrollment status (full-time vs. part-time), most students should expect to attend classes and clinical labs two to four times per week.
To illustrate the breadth of associate's degree options in Minnesota, we've compiled below a complete list of ADN programs at the state's top nursing schools.