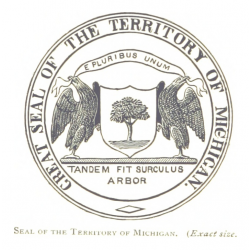 An associate's degree in nursing (ADN) is one of several educational pathways for those interested in a nursing career. More than forty ADN programs are available in Michigan, presenting those interested in them with a variety of choices. It is important to be aware of the different advantages in terms of emphasis, scheduling, and flexibility that each program may offer.

Attending an ADN program in Michigan
Most ADN programs focus on preparing students for the NCLEX-RN certification examination and thus licensure as a registered nurse. However, a few programs provide deeper exposure to other nursing roles, such as the licensed practical nurse (LPN) role and the certified nursing assistant (CNA) role. On the whole, ADN programs are relatively short, spanning about two years. Moreover, several programs provide the option for evening learning, allowing students the flexibility to complete an ADN program despite busy schedules and other commitments.

Career outlook after an ADN program
According to the Bureau of Labor Statistics, the median wage for RNs in Michigan is $65,050. LPNs in the state earn a median annual salary of $42,930, while CNAs typically bring home $26,380 per year. Nurses can find employment at a variety of healthcare institutions. Some of the top employers of RNs, LPNs, and CNAs in Michigan include the Department of Veterans Affairs, the Children's Hospital of Michigan, and the state of Michigan.
To help those interested in finding a suitable associate's degree program, we have compiled a list of institutions across the state that offer accredited ADN education.