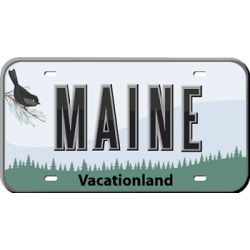 Associate's degree programs can prepare students to become registered nurses (RNs) in as little as two years. There are two types of associate's programs in the field: the associate's degree in nursing (ADN) and the associate of applied science in nursing (AASN). Both programs take the same amount of time and both prepare students to become RNs. Associate's degree programs include general education courses, as well as nursing-specific courses such as clinical nutrition, human anatomy, physiology, and contemporary ethical dilemmas.

According to the U.S. Bureau of Labor Statistics, registered nursing is one of the ten occupations with the highest job growth in the country. Maine has excellent employment opportunities for RNs, and the field is projected to grow in the years to come. There are approximately 13,890 RNs working in Maine, earning annual salaries generally between $52,320 and $72,560. In Portland, pay is slightly higher than the statewide average, and RNs generally earn between $54,100 and $76,310 annually.

Some of the major employers of RNs in the state are Maine Medical Center, Mercy Hospital, and Central Maine Medical Center.
With opportunities in registered nursing projected to grow faster than the rate of job growth in other fields, now is an excellent time to pursue a career as an RN. Below is a comprehensive list of accredited nursing schools in Maine, to make it easier for you to get on track to earn an ADN or AASN.