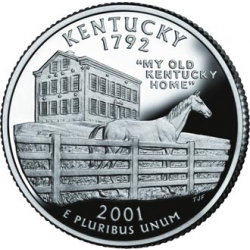 The healthcare field is growing rapidly and there aren't enough people to fill all of the jobs out there. With a field that wide open, there is plenty of opportunity for you to launch a career as a registered nurse (RN). It only takes two years to complete an associate's degree in nursing (ADN), which will prepare you for the NCLEX-RN national licensure exam. After you complete the ADN and pass the exam, you're ready to start nursing.

You can find a suitable ADN program at most community colleges, which are both more affordable and more accessible than traditional four-year universities. Not only are community colleges less expensive, but they also accommodate a wide variety of schedules. If you have commitments during the day, they often offer classes in the evenings and on weekends.

The average annual salary for RNs in Kentucky is around $56,680, with slightly higher earnings for those who work in major cities.
If you're interested in starting a new career in nursing, you can start by looking at the below list of Kentucky schools offering associate's degrees in nursing.