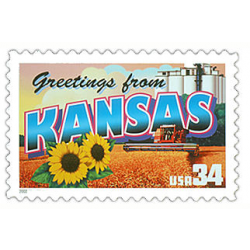 If you aspire to become a nurse, the fastest way to launch your career is to pursue an associate's degree in nursing (ADN) at a community college or technical school. Usually, associate's degrees take two years to complete for full-time students. Alternatively, many schools also have part-time programs and offer night classes. Although this approach takes longer to complete, taking classes part-time is an excellent option if you are working to put yourself through school. Tuition at community colleges is usually less expensive than at four-year universities. Additionally, because associate's degree programs are shorter than bachelor's degree programs, the overall costs are significantly lower, making this approach more accessible to students concerned about finances.

All associate's degree programs are similar in many respects, but they can differ in their culture, focus, and approach to teaching the material. Most of Kansas' ADN programs focus on intensive preparation for registered nursing and the NCLEX-RN licensure examination. However, the state also features a handful of associate's degree programs that provide thorough exposure to licensed practical nursing in preparation for the NCLEX-PN licensure examination.

There are 26,940 RNs employed in Kansas, and they earn an average of $55,800 annually. In addition, the state is home to 6,590 LPNs earning an average annual salary of $37,800. With those employment numbers, you should have no trouble finding work within the state once you have the proper education and training.
Get started on your path to becoming an RN or LPN by referencing the below list of Kansas schools with associate's degrees in nursing.