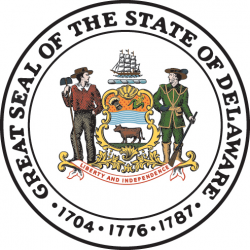 The quickest way to become a registered nurse (RN) is to attain an associate's degree. There are two different types of associate's degrees in the field: the associate's degree in nursing (ADN) and the associate of applied science in nursing (AASN). Both programs take approximately two years to complete for full-time students, and offer part-time programs and night classes for those who work during the day. The four academic semesters include both general education and nursing-specific courses, such as physiology, human anatomy, clinical nutrition, and contemporary ethical dilemmas.

There is an excellent employment outlook for RNs. According to the U.S. Bureau of Labor Statistics, registered nursing is one of the ten jobs in the country with the highest job growth. There are currently approximately 9,740 RNs working in Delaware, generally earning between $61,400 and $81,540 per year. In Wilmington, the salary for RNs tends to be slightly higher than the statewide average, and RNs in the area can expect to earn between $63,990 and $83,950 per year.

Saint Francis Hospital, Christiana Hospital, Kent General Hospital, Nanticoke Memorial Hospital, and Milford Memorial Hospital are among the major employers for RNs in Delaware. With opportunities for nurses projected to far outpace job growth in other fields, there has never been a better time to pursue a career as an RN.
Below is a comprehensive list of accredited nursing schools in Delaware to help you get on track to earn an associate's degree in nursing (ADN) or associate of applied science in nursing (AASN) degree.