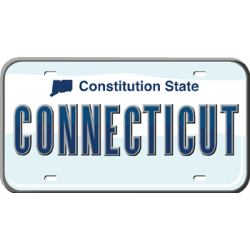 Like the rest of the United States, the state of Connecticut is suffering from a shortage of nurses to address the healthcare needs of our population. As our national leaders struggle to address the healthcare needs of the people, this is an exciting opportunity for young men and women to pursue careers that will help with this massive undertaking. The serious need for registered nurses (RNs) means that there is currently an unusually high number of opportunities in a field with great job satisfaction and generous salaries.

The bachelor of science in nursing (BSN) is the best pre-licensure program because it trains aspiring nurses thoroughly and gives them a competitive advantage on the job market. However, BSN programs take four years to complete, and not only are they time-consuming but they can also be expensive. The fastest and least expensive way to become an RN is to pursue an associate's degree in nursing (ADN) program.

In Connecticut, ADN programs are available at accredited community colleges and nursing schools, and generally take two to three years to complete. Most programs are available in the morning, afternoon, and night to accommodate the busy schedules of working students.
The associate's degree in nursing requires you to take courses in relevant hard sciences like biology, physiology, and pharmacology. It provides you with hands-on training through supervised clinical time and prepares you to pass the required NCLEX-RN exam. Once you've completed the program and passed your exam, you'll be ready to start work as an RN.
Many RNs with associate's degrees decide to continue their education while they work through special RN-to-BSN programs. It's important to keep that option in mind when you decide where to begin. Enrolling in an ADN program now doesn't prevent you from working toward a BSN later.
If you're interested in learning more about becoming an RN, take a look at the below list of the best ADN programs in Connecticut.