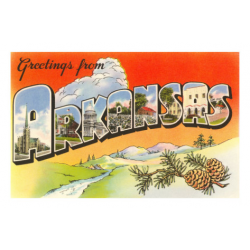 Two types of associate's degree programs are available to aspiring nurses: the associate's degree in nursing (ADN) and the associate of applied science in nursing (AASN). There are many accredited nursing schools approved by the Arkansas State Board of Nursing that offer both ADN and AASN programs. The focus of both ADN and AASN programs is to train and prepare you to become a registered nurse (RN).

Associate's programs typically take two years to complete, and many schools offer night classes to accommodate aspiring nurses with daytime obligations. The curriculum in these programs includes both general education subjects and courses designed specifically for nurses, including human anatomy, physiology, clinical nutrition, and contemporary ethical dilemmas.

The outlook for employment is excellent for RNs. According to the Bureau of Labor Statistics, registered nursing is ranked as one of the top ten occupations with highest job growth. Statewide in Arkansas, the average salary for RNs is around $55,240, and slightly higher in the Little Rock area at around $59,210. The top registered nurses in Little Rock can even make in excess of $70,000 per year. The Department of Veterans Affairs and Tenet Health are among the largest employers of RNs in the state.
With opportunities in nursing projected to grow far faster than the historic rate, there has never been a better time to pursue a career as a registered nurse. We've provided a comprehensive list of accredited nursing schools in Arkansas to help you on your way to earning an ADN or AASN.