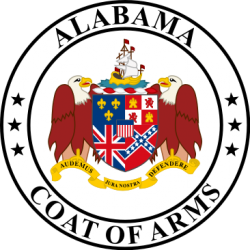 According to the Health Resources and Services Administration, almost half of US nurses who hold a bachelor's degree in registered nursing started out earning a two-year associate's degree in nursing (ADN) initially. This underscores the significance of such a degree as an important step in the career path of full-fledged registered nurses across the country, including Alabama.

An ADN is a nursing program that takes two years to complete, usually offered by community colleges and nursing schools. The program typically includes general subjects, including english, physiology, anatomy, chemistry, and psychology. Subjects focusing on the specific nursing environment and clinical situations are introduced as the course progresses. For stay-at-home parents as well as working adults wishing to take up nursing, there are often opportunities to take evening classes.

Completion of an ADN qualifies you to take the NCLEX-RN exam, which is necessary to pass to receive a license as a registered nurse. If you live in Alabama, you need to submit an application to the Alabama Board of Nursing, which will certify your eligibility to take the NCLEX-RN.
Nurses with an RN license earn anywhere from $43,600 to $63,970 a year. As mentioned before, many nurses choose to continue pursuing a bachelor's in registered nursing to increase their future earning potential. Salary, however, is just one benefit of becoming an ADN graduate and registered nurse. RNs experience a great sense of job satisfaction working at the forefront of the country's healthcare system as they serve the needs of families and their own communities.
Below is a directory of Alabama's top schools with accredited ADN programs.