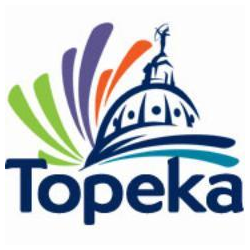 The metropolitan area of Topeka, Kansas, has more than 6,000 licensed nursing professionals. The vast majority fall into one of three common nursing roles: registered nurse (RN), licensed practical nurse (LPN), and certified nursing assistant (CNA). These healthcare professionals often earned their certificate, diploma, or degree at a local school, like Washburn University or Washburn Institute of Technology.
Washburn University has the largest collection of nursing programs in the metro area. Undergraduate options include a traditional bachelor of science in nursing (BSN), as well as LPN-to-BSN and RN-to-BSN bridge programs. Graduate degrees include a master of science in nursing (MSN), a doctor of nursing practice (DNP), and a post-graduate certificate for psychiatric-mental health nurse practitioners.
Education requirements vary significantly by role. For example, RNs typically complete a two-year associate's degree in nursing (ADN) or a four-year BSN degree at an accredited school. LPNs must obtain a diploma or certificate in practical nursing from a state-approved program, typically requiring 12-18 months of focused study. CNAs need only complete a brief training program of approximately 100 hours.
Licensure requirements vary by role as well. Registered nurses and practical nurses must pass the National Council Licensure Examination (NCLEX). Each role has its own distinct test, dubbed the NCLEX-RN exam or NCLEX-PN exam, respectively. Nursing assistants can obtain certification through the National Nurse Aide Assessment Program (NNAAP). Licensed CNAs may then pursue additional credentials, like certified medication assistant (CMA), which increase employment options and pay.
Hundreds of Topeka's nurses are employed by the city's major hospitals and medical centers, such as Stormont Vail Hospital and Saint Francis Health. The nurses at these institutions earn very competitive pay. CNAs in Topeka earn about $25,000 annually, while local LPNs average over $40,000 in annual pay. The city's registered nurses take home more than $60,000 on average. RNs with graduate-level education can assume the title of nurse practitioner, an advanced role which commands even higher salaries. These professionals earn $96,500 per year in the Topeka area, with top performers frequently receiving $110,000-$120,000 annually.
If you want to become a nurse in Topeka, Kansas, the first step is enrolling in a nursing program. Below we've compiled a detailed list of accredited nursing schools in the metropolitan area to help you get started.