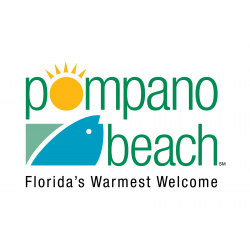 Florida's healthcare industry is one of the largest in the United States. According to the Bureau of Labor Statistics, the state is home to 174,710 registered nurses (RNs), 44,820 licensed practical nurses (LPNs), and 90,890 certified nursing assistants (CNAs). Head to places like Pompano Beach, Florida, and you will find hundreds of nurses working across these roles. Many of these professionals earned their degree or certificate at a local school.
Hope College of Arts & Sciences, James International Academy of Health, and Blanche Ely High School are just a few of the nursing school options in Pompano Beach. These institutions prepare candidates for a broad range of nursing roles. For example, Hope College of Arts & Sciences offers both associate's degree in nursing (ADN) and bachelor of science in nursing (BSN) programs for aspiring RNs. Blanche Ely High School provides a certificate program for aspiring LPNs.
To compete for positions at major area healthcare providers, prospective nurses must obtain a degree or certificate from an accredited nursing school. Local hospitals like Broward Health North, Holy Cross Hospital, Florida Medical Center, and University Hospital typically require an ADN or BSN degree for RN positions. Many nurses in senior and administrative positions also hold a master of science in nursing (MSN). LPNs and CNAs must hold a certificate in their respective nursing field.
A license is also required to practice. Registered nurses must pass NCLEX-RN national licensure examination, while practical nurses must pass the NCLEX-PN national licensure examination. CNAs may obtain certification through the National Nurse Aide Assessment Program (NNAAP). In some states such as Florida, CNAs can earn additional credentials like certified medication assistant (CMA). This will allow them to administer medications and earn a higher salary.
Depending on the role, nurses in Pompano Beach, Florida, can expect to earn anywhere from the mid $20,000s up to six figures. For example, CNAs here average $25,000 in annual pay, while LPNs earn approximately $44,000 per year. The average RN in Pompano Beach takes home about $70,000, with the top 10% earning more than $93,000 annually.
If Pompano Beach, Florida, sounds like a great place to start a nursing career, the first step is enrolling in a program at an accredited school. We've compiled below a comprehensive list of the city's nursing schools as a helpful starting point.