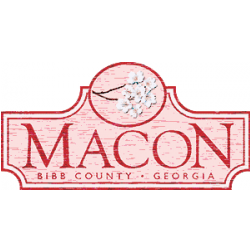 Healthcare and social assistance are major industries in Georgia. Each year, the state's 29 federally qualified health centers see more than 320,000 patients and have nearly one million patient visits. The healthcare system in Georgia is constantly evolving, which creates a high demand for qualified nurses who understand the current landscape. This is good news for aspiring nurses in Macon, Georgia. With the right education and skills, the employment opportunities here are limitless.
The most in-demand roles in Macon are nurse practitioner (NP), registered nurse (RN), licensed practical nurse (LPN), and certified nursing assistant (CNA). Nurses of all stripes work at the city's major hospitals and medical centers, including Navicent Health, Coliseum Health System, and Regency Hospital. However, the education and licensure requirements vary substantially by nursing role.
Nurse practitioners must complete graduate-level education, typically a master of science in nursing (MSN) or a doctor of nursing practice (DNP). Certification is also required for a specific focal population area. Popular specialization options are acute care, adult-gerontology, family practice, neonatal care, pediatrics, psychiatric-mental health, and women's healthcare.
Registered nurses must complete a nursing diploma, associate's degree in nursing (ADN), bachelor of science in nursing (BSN), or direct-entry MSN program. A license is required to practice in all fifty states, so graduates must pass the National Council Licensure Examination for Registered Nurses (NCLEX-RN).
LPNs must complete an accredited educational program that leads to a diploma, certificate, or associate's degree in practical nursing. After completing their educational program, graduates must pass the NCLEX for Practical Nurses (NCLEX-PN) before commencing practice.
Nursing assistants must take a brief training program that includes classroom instruction and hands-on experience. They must also pass knowledge and skills tests to obtain certification through the National Nurse Aide Assessment Program (NNAAP). Once they have passed the exam, CNAs are placed on a state registry. In Georgia, CNAs can earn additional credentials like certified medication assistant (CMA) which allow them to administer medications.
Nursing salaries in Macon, Georgia, vary with seniority and experience. For example, local CNAs average just over $20,000 in annual pay. LPNs and RNs here earn an average of $38,800 and $61,100 per year, respectively. Experienced RNs, particularly those who hold an MSN degree, can earn top-quartile pay of $72,200 and above. NPs are particularly well compensated: they earn $109,000 per year on average, and some NPs earn $170,000 or more annually.
Fortunately, the Macon metropolitan area is home to top nursing schools such as Wesleyan College, Central Georgia Technical College, and Georgia Baptist College of Mercer University. Collectively, these accredited nursing schools offer programs for all nursing career tracks.
Below is a full list of accredited nursing schools in Macon, Georgia, to help you get started on your journey.