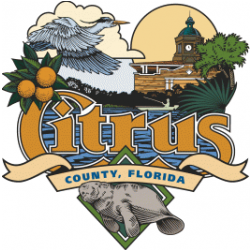 Florida is home to more than 324,000 nursing professionals working in all roles. Of this figure, more than 2,200 live and work in the Inverness-Homosassa Springs, metropolitan area. The most common roles in the area are registered nurse (RN), licensed practical nurse (LPN), and certified nursing assistant (CNA). Many of these nurses earned their certificate, diploma or degree at a local school. College of Central Florida - Citrus County, Taylor College, and Withlacoochee Technical College are just a few options. These accredited nursing schools, along with many others in the area, offer programs at all levels.
For example, College of Central Florida - Citrus County (CF) offers an associate of science in nursing (ASN). To enhance their employment options, CF ASN graduates often enroll in the schools bachelor of applied science (BAS) in health care management or public safety program. Withlacoochee Technical College has both LPN and CNA programs, while Taylor College offers LPN diploma and LPN to associate degree in nursing (ADN) programs.
The type of degree required will depend on the role. For example, RN is an advanced role that involves supervising LPNs and CNAs, coordinating patient care, and administering medications. Due to the advanced nature of this role, an ADN, ASN, BSN or MSN is required. A license is required to practice in all fifty states as well, so aspiring RNs must pass the National Council Licensure Examination for RNs (NCLEX-RN).
LPN duties include checking vital signs, changing bandages and dressing wounds, monitoring records and recording medical histories, and listening to patients' health concerns. Aspiring LPNs must complete an accredited, state-approved associate's degree or certificate program and pass the NCLEX for PNs (NCLEX-PN). A license is required in all fifty states.
CNAs help patients with everyday tasks such as bathing, eating, and getting dressed. Aspiring CNAs must complete an accredited training program and obtain certification. This is a requirement in all states.
If nursing sounds like the career for you, enroll in an accredited program today. We've compiled below a list of accredited nursing schools in the Inverness-Homosassa Springs area, to help you get started.