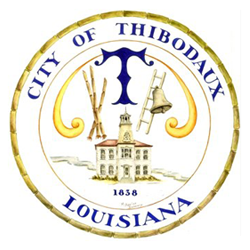 The Houma-Thibodaux metropolitan area of Louisiana has its fair share of nursing professionals. They work in roles ranging from certified nursing assistant (CNA) to certified registered nurse anesthetist (CRNA). Many of these professionals earned their degree or certificate at a local school, such as Nicholls State University or Fletcher Technical Community College.
The College of Nursing and Allied Health at Nicholls State University offers degrees for students who seek an advanced nursing role, such as registered nurse (RN) or nurse practitioner (NP). Options include a bachelor of science in nursing (BSN) and a master of science in nursing (MSN). Fletcher Technical Community College offers an associate of science in nursing (ASN) degree program for aspiring RNs. They also offer a licensed practical nursing (LPN) diploma program.
These nursing programs and others in the Houma-Thibodaux area prepare graduates for the necessary licensure or certification exams. A license is required in all fifty states to practice as an NP, RN, or LPN. State certification is required to become a CNA.
Graduates of accredited nursing schools will have the skills needed for employment at top local hospitals and healthcare centers. The Houma-Thibodaux metropolitan area has numerous such employers, including Thibodaux Regional Medical Center, Terrebonne General Medical Center, Teche Regional Medical Center, and Ochsner Health System.
Although local nursing salaries vary by role, they are competitive across the board. For example, the average salary for Houma-Thibodaux CNAs is approximately $20,000, while local LPNs earn over $36,000 per year. The average salary for RNs is $61,350; top performers earn $72,000-$87,500 per year. NPs frequently earn over $100,000 annually. CRNAs receive the highest salaries of all, with the top quartile earning $150,000 or more per year.
Get the skills you need to obtain a fulfilling position at a top hospital or healthcare center. We've compiled below a complete list of accredited nursing schools in the Houma-Thibodaux metropolitan area of Louisiana.