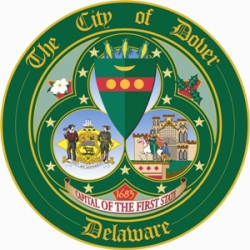 A successful nursing career in Dover, Delaware, begins with a certificate or degree from an accredited nursing school. Fortunately, the metropolitan area of 160,000 residents is home to a number of accredited schools collectively offering a broad range of nursing programs. A good example is Wesley College. The school offers a bachelor of science in nursing (BSN), a master of science in nursing (MSN), and a post-master's certificate in nursing education that prepares graduates to sit for the National League for Nursing Certification Exam for Nurse Educators.
Some of the most common nursing career paths in Dover, Delaware, are registered nurse (RN), licensed practical nurse (LPN), and certified nursing assistant (CNA). The city is home to 1,150 RNs who earn an attractive $66,000 per year on average. The metropolitan area's top RNs earn $75,000-$84,000 or more annually; many of these RNs hold a BSN and/or an MSN degree. Dover's workforce of 400 LPNs earns about $44,000 per year on average, with the top quartile earning $49,000-$56,000 annually. Approximately 900 local CNAs average $28,000 in annual pay, with top wages reaching $31,000-$36,000 per year.
Besides competitive salaries, Dover's nurses can take advantage of a robust local job market. The area's leading hospitals and healthcare centers, such as Bayhealth Medical Center and Bayhealth Outpatient Center - Eden Hill, are perpetually in the market for new nurses.
You can start earning the skills you need to land a nursing position in Dover, Delaware, by enrolling in an accredited nursing school. We've profiled below each nursing program in the metropolitan area. Collectively, these schools offer education for all nursing career paths.