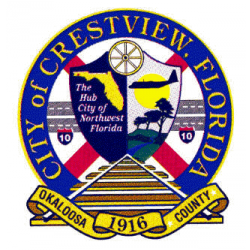 A rewarding nursing career begins with a degree or certificate from an accredited nursing school. Fortunately, the Crestview-Fort Walton Beach metro area of 260,000 inhabitants is home to several highly regarded nursing programs. Northwest Florida State College offers an associate's degree in nursing (ADN) program for aspiring registered nurses (RNs). The school also provides a bachelor of science in nursing (BSN) pathway for existing RNs, frequently called an RN-to-BSN degree completion program. Okaloosa Technical College offers a licensed practical nursing (LPN) program, and Emerald Coast Technical College has both LPN and certified nursing assistant (CNA) certificate programs.
Indeed, the three most common nursing career paths in the Crestview-Fort Walton Beach area are registered nurse, licensed practical nurse, and certified nursing assistant. The metro area has over 1,400 RNs who earn approximately $59,000 per year on average. Highly qualified RNs, particularly those who hold a BSN or master of science in nursing (MSN) degree, can earn $67,000-$77,000 annually. RN employment is expected to grow by 16% over the next ten years.
Crestview-Fort Walton Beach is home to 530 LPNs who earn approximately $38,000 per year. The top earners bring home $40,000-$50,000 annually. LPN employment is also projected to grow by 16% over the coming decade. Finally, the metropolitan area has 570 CNAs who average about $24,000 in annual pay, with the top quartile earning $26,000-$33,000 or more per year. Expected employment growth for CNAs is a solid 18% over the next decade.
In addition to a robust job market and competitive salaries, graduates of nursing programs in Crestview-Fort Walton Beach can look forward to employment opportunities with major local hospitals. The largest healthcare employers in the metropolitan area include Fort Walton Beach Medical Center, North Okaloosa Medical Center, and Twin Cities Hospital.
Start earning the credentials you need to land a nursing position in the Crestview-Fort Walton Beach area. We've compiled below a list of local schools that offer accredited nursing programs at all degree and certificate levels.