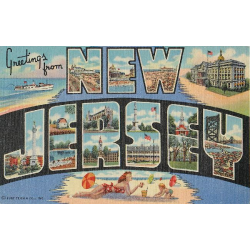 When we think of the nursing profession, many of us tend to envision the dramatic situations we see on television: patients in hospitals requiring urgent medical intervention from heroic caregivers. While there is some truth to these scenarios, by and large the noble work in nursing is in the details, in the basic needs that patients need fulfilled in order to lead dignified and healthy lives even in sickness.

That is where nursing assistants come in. Nursing assistants work in a wide range of settings, including hospitals, palliative care centers, hospices, and patients' homes. They do exactly that work of fulfilling patients' everyday needs – anything from feeding and cleaning to reading the paper, allowing patients to maintain dignified living standards while they are ill.

In order to become licensed as a nursing assistant in New Jersey, one must complete an accredited training program and pass the state licensure exam. These programs are offered at several different institutions in the state, and they typically span several weeks to months in length. According to the Bureau of Labor Statistics, the median salary for New Jersey's nursing assistants is $27,410, with the middle fifty percent of salaries ranging from $23,850 to $31,210. Several of the state's major employers frequently hire nursing assistants, including Veterans Health Administration and Atlantic Health System.
In addition to remuneration, the profession is one that can offer great fulfillment alongside great challenges. If you are interested in finding a nursing assistant program in New Jersey, you might find the list below helpful.