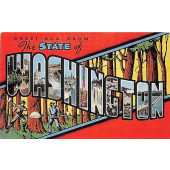 Licensed practical nurses (LPNs) are in high demand, both in Washington and across the United States. The Bureau of Labor Statistics expects a 25 percent increase in LPN jobs over the next decade, much higher than the overall rate of employment growth. Thanks to this robust demand, the state of Washington has over twenty high-quality LPN certificate programs.

LPN programs
Over a period of 12 to 18 months, LPN students learn the theory and practice of medicine, physiology and anatomy, psychology, and research methods. In addition to classroom time, students gain a significant amount of clinical experience through training at local hospitals and clinics. Big Bend Community College, Everett Community College, and Lower Columbia College are three of Washington's best LPN schools. These schools consistently graduate cohorts with a 100 percent NCLEX-PN pass rate. Indeed, three-fourths of the state's LPN programs regularly maintain a 90%+ NCLEX-PN pass rate, a very impressive feat.

Career outlook for LPNs
The future is bright for Washington's practical nurses. The state's 8,000 LPNs earn competitive pay; the median annual salary is $47,000, with most LPNs earning between $40,000 and $55,000 annually. Washington's largest hospitals routinely hire new LPN graduates. Major local nursing employers include Providence Regional Medical Center, Eastern State Hospital, and Tacoma Hospital.
To help Washington's students select the best practical nursing schools, we've profiled all of the state's LPN certificate programs. You'll find them organized below by major metropolitan area.