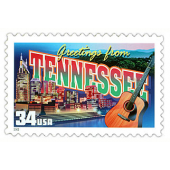 Licensed practical nurses (LPNs) typically work under the direct supervision of physicians or registered nurses. They provide basic quality-of-life care for sick, disabled, injured, and convalescent patients.

LPN education programs
Aspiring LPNs must first complete a state-approved certificate program at a local vocational, career, or community college. Most LPN certificate programs are relatively brief, requiring 12 to 18 months of fulltime study. Candidates must then pass the NCLEX-PN national examination to gain licensure. Roughly twenty schools in Tennessee offer programs in licensed practical nursing, including a dozen campuses of Tennessee College of Applied Technology and a half-dozen regional practical nursing programs.

LPN career prospects
Tennessee is home to 21,190 licensed practical nurses. Nashville employs the most LPNs of any major city, with over 5,000 certified professionals. Memphis, Knoxville, and Chattanooga each employ 1,600-3,000 LPNs apiece. Tennessee's LPNs earn a median annual salary of $35,820, with top performers earning over $40,000 per year. LPN pay is significantly ($3,000-4,000) higher in the state's two largest cities, Nashville and Memphis. Major employers like Genesis HealthCare are actively hiring licensed practical nurses throughout the state.
To help Tennessee's aspiring LPNs, we have compiled below a complete list of the state's prelicensure programs. For each major city, you'll find the LPN programs ordered by their students' recent NCLEX test scores.