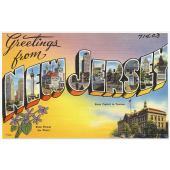 Licensed practical nurses (LPNs) fill an important role in the healthcare system. While physicians and RNs typically direct a patient's care, LPNs step in to provide much-needed bedside care, technical support in performing medical procedures, and another caring hand for patients. Indeed, LPNs work in a wide range of settings both in and outside of hospitals, providing crucial care for patients especially in rehabilitation or hospice care.

In order to gain licensure as a licensed practical nurse in New Jersey, you must first graduate from an accredited program. The state boasts at least forty such programs, offered at institutions like Holy Name Medical Center and numerous community colleges. These courses typically run 12 to 18 months in length, and they focus on preparing students for LPN licensure through classroom and practical teaching. Then you must pass the national licensure exam, the NCLEX-PN. Gaining licensure qualifies you to work as an LPN in the state of New Jersey.

According to official statistics, LPNs in New Jersey earn a median salary of $52,810. They find employment in a variety of settings with a good range of local employers like Lutheran Social Ministries, Kennedy Health System, and Princeton University Health System. In short, New Jersey's LPNs are likely to find employment that challenges and meets their needs in a healthcare setting that they appreciate.
Are you looking for an LPN training program in New Jersey? You won't go wrong with the list of accredited programs we've compiled below.