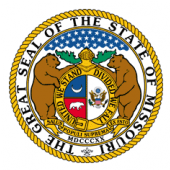 Licensed practical nurses (LPNs) work under the supervision of registered nurses and physicians to perform complex medical procedures, including dressing wounds, changing catheters, and monitoring medical equipment. They also independently provide bedside care for patients, and they frequently supervise nursing assistants and nurse aides.

Missouri's aspiring LPNs must complete a 12- to 18-month certificate program, and all candidates must pass the NCLEX-PN national examination to gain licensure. Over 40 Missouri community colleges, technical centers, and schools of practical nursing offer an accredited LPN certificate program. Collectively, these institutions educate over 1,200 new practical nurses each year. Many of the state's public community colleges routinely enjoy 100% NCLEX pass rates, including Ozarks Technical Community College in Springfield and North Central Missouri College in Bethany.

Missouri's LPNs enjoy numerous employment opportunities and very competitive pay. More than 16,000 practical nurses are currently employed throughout the state. These professionals receive a median salary of $37,190 per year; the top quartile earns $43,300 or more annually. In addition, LPN salaries are typically $3,000 to $4,000 higher per year in large metropolitan areas like Saint Louis. Practical nurses have many employment options in Missouri, since several large healthcare networks have a substantial presence. Capital Health Management, Genesis HealthCare, Tenet Health, and VITAS all run numerous hospitals and medical centers in the state.
To provide aspiring LPNs a comprehensive view, we've listed below all of Missouri's licensed practical nursing certificate programs. For ease of use, you'll find them grouped by major metropolitan area and rank-ordered by their students' recent NCLEX performance.