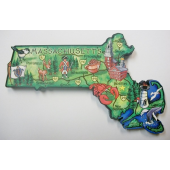 For Massachusetts' aspiring nurses, the state's licensed practical nursing (LPN) education programs are some of the most viable entry options. These programs provide prospective nursing students with affordable study plans, favorable career opportunities, and valuable nursing background that can help further advancement in the medical field.

Licensed practical nursing
As generalists who can work in any healthcare area, licensed practical nurses are among the most important personnel in the healthcare service industry. After 12 to 18 months of intensive training followed by a national examination, licensed practical nurses are eligible for many nursing roles without undergoing the more rigorous program required of registered nurses. Common jobs include basic bedside care, administering medications, and performing measurements. In some cases, licensed practical nurses are also authorized to supervise nursing assistants or other practical nurses in training. Licensed practical nurses can quite easily advance to charge nurses or pursue further education to become full-time registered nurses. This flexibility provides LPNs with more career opportunities.

Best licensed practical nursing programs in Massachusetts
Future healthcare practitioners can consider a variety of practical nursing programs. Most community colleges and technical institutes offer one- to two-year certificate programs. Some of the most prestigious certificates are awarded by Medical Professional Institute, Quincy College, and Southeastern Technical Institute, which incorporate nursing theory with intensive lab training and small clinical group practice. Students may opt to seek employment at a local hospital, nursing home, or healthcare provider upon graduation.
Career outlook
Employment for licensed practical nurses is estimated to grow by 21% between 2008 and 2018, due to the nursing shortage in many healthcare facilities. Over 17,000 licensed practical nurses are under employment in Massachusetts with an average annual income of $53,000, almost twice that of a typical nursing assistant. Tenet Healthcare is one of the most prominent local employers: practical nurses will have the opportunity to work in its 80 hospitals and over 200 outpatient centers, while enjoying many employment privileges.
If you're ready to launch your Massachusetts LPN career, peruse the list of local schools and programs that we've organized below by city.