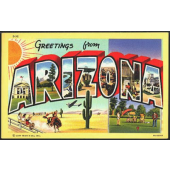 Nursing is a career that will never go out of style, since providing care (and receiving it) is one of the most elemental facts of life. Those interested in a nursing career can choose from several roles within the profession. One popular option is the role of licensed practical nurse (LPN).

Licensed practical nurses work in tandem with doctors, registered nurses, certified nursing assistants, and other ancillary staff to provide bedside care to patients. LPNs perform a variety of tasks depending on their work setting, including dispensing medication, hygiene care, and assistance in tasks of daily living. To become certified as an LPN in Arizona, one must complete an accredited program before sitting for the national licensure exam. These programs are typically short, spanning about 12-18 months. They are offered at a range of public and private institutions throughout the state, such as Fortis College, Estrella Mountain Community College, and Eastern Arizona College.

The median salary for LPNs in Arizona is $50,310, with the middle 50 percent of salaries between $43,670 and $57,010. Upon certification, LPNs can look for employment in settings ranging from home care to hospitals and schools. Just to offer a snapshot of the employment opportunities available, current openings for LPNs in Arizona include positions at Banner Health, Ensign Services, and the Mayo Clinic.
To help those interested in starting a career as an LPN, we have compiled below a list of accredited programs across the state.