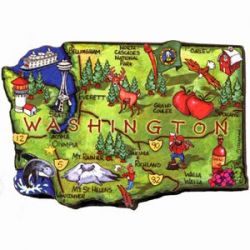 The state of Washington has at least 15 colleges and universities with an accredited bachelor of science in nursing (BSN) degree program. The traditional prelicensure BSN program requires four years of study. It is open to all individuals who meet general university requirements (UCORE) and have completed certain nursing prerequisites. Graduates must pass the NCLEX-RN national licensure examination before practicing. Alternatively, existing registered nurses (RNs) who already hold an associate's degree in nursing (ADN) can earn a baccalaureate degree by enrolling in an RN-to-BSN program. These degree completion programs take two years or less to complete, because they credit nurses for prior coursework and experience.

Both traditional BSN and RN-to-BSN programs train registered nurses to practice in multiple settings, including outpatient care, accident and emergency, public health, pediatrics, and oncology. The curriculum is grounded in medicine, physiology, anatomy, psychology, current health issues, and research methods. This rigorous course of study equips BSN graduates to be leaders in the medical industry.

In a bid to raise Washington's quality of healthcare, major nursing employers like University of Washington Medical Center and Seattle Children's Hospital are increasingly hiring BSN-educated nurses. These RNs are very attractively compensated. According to the Bureau of Labor Statistics, registered nurses in the state of Washington earn about $75,000 annually. However, those with BSN degrees frequently receive top-quartile pay of $90,000 or more per year.
To help both aspiring and existing nurses complete their baccalaureate education, we've profiled below the best BSN programs in Washington. You'll find them grouped by major metropolitan area, with a profile of students' recent NCLEX test scores where available.