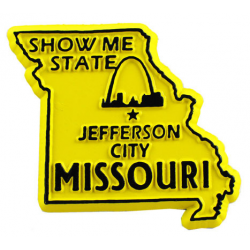 The bachelor of science in nursing (BSN) is one of the most respected degrees in the world of nursing. Although an associate's degree in nursing (ADN) will prepare students for the NCLEX-RN national licensure examination, many employers prefer to hire nurses with more rigorous BSN training. Bachelor's degree-holders also enjoy better career advancement opportunities and are prepared to pursue graduate study.

Overview of BSN pathways
A traditional prelicensure BSN program lasts four years full-time. Part-time programs require at least five years of study. All BSN programs emphasize leadership and research skills, which complement an individual's development of clinical knowledge and expertise. At the end of the prelicensure program, candidates must pass the NCLEX-RN exam before practicing. Existing registered nurses (RNs) who already hold an ADN may pursue a different, more streamlined pathway to their bachelor's degree: an RN-to BSN program. At least thirty of Missouri's colleges and universities offer an accredited BSN program. The Goldfarb School of Nursing at Barnes-Jewish College runs the state's largest prelicensure program, with over 300 graduates in each BSN class. National American University offers the RN-to-BSN pathway at campuses in Independence, Zona Rosa, and Lee's Summit.

Registered nursing careers in Missouri
BSN-educated nurses can expect excellent career opportunities in Missouri's burgeoning healthcare industry. According to the Bureau of Labor Statistics, more than 64,000 RNs are employed in Missouri with a median salary of $56,690 per year. However, BSN-educated nurses frequently land at the top of the pay scale, earning $69,160 and above annually. Missouri's nurses will find a wealth of local employment options, including St. Luke's Hospital in Chesterfield, CoxHealth Hospital in Springfield, and Missouri Baptist Medical Center in St. Louis.
If you'd like to start or accelerate your Missouri nursing career, your best option is to earn a bachelor of science in nursing. We've profiled below the state's top BSN programs, including both prelicensure and RN-to-BSN pathways.