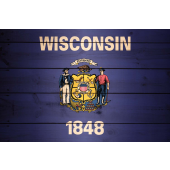 With 56,870 RNs across the state, there are an abundance of nursing employment opportunities in Wisconsin. If your desire is to become a registered nurse, one of the quickest ways to obtain your training is by earning an associate's degree in nursing (ADN). This is a great option for aspiring RNs who are new to the field.

What is an ADN program?
An associate's degree in nursing program is an accelerated training curriculum that provides all the skills and knowledge necessary for an entry-level RN position. Some of the main topics covered in the ADN program include microbiology, anatomy and physiology, fundamentals of nursing, nutrition, emergency care nursing, and pediatric nursing.

How do you earn an ADN?
To earn an associate's degree in nursing, you must complete a state-approved ADN program at an accredited college, university, or trade school. Typically, this program will take you about two years to complete. Upon graduation, you will be fully prepared to sit for the NCLEX-RN. Passing this exam will make you eligible for RN licensure in Wisconsin.
What is the average salary for nurses with ADNs?
One of the best benefits of completing an ADN program is that you will earn a terrific starting salary as a registered nurse. In 2011, the U.S. Bureau of Labor Statistics calculated the average salary for Wisconsin RNs as $64,800 per year. The demand for RNs across the state is projected to grow by 19 percent through 2020.
The first step to launching a registered nursing career is finding a good school for your training. To help with your decision, we've listed below some of the top ADN programs in Wisconsin.