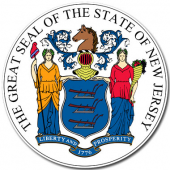 An associate's degree in nursing (ADN) program is one of several ways to qualify as a registered nurse (RN). New Jersey boasts nearly twenty ADN programs offered by schools large and small, public and private alike. The commonality across all these programs is that they prepare students for the NCLEX-RN, the national licensure examination.

Most associate's degree programs are relatively short. They typically run from two to three years in length, giving students a fast track into the nursing profession. Moreover, many ADN programs have flexible class schedules tailored to accommodate part-time students. In fact, some campuses even offer the opportunity for students to schedule classes in the evening, allowing them to work a full day job if necessary while attending the program.

According to the Bureau of Labor Statistics, the demand for RNs is anticipated to increase nearly twenty percent over the next decade. Across the state of New Jersey, RNs report a median annual salary of $77,380. The middle fifty percent of salaries for RNs range between $66,240 and $89,430 per year. In addition to attractive compensation, RNs can expect engaging and challenging careers at the state's major healthcare employers, including Horizon Blue Cross Blue Shield of New Jersey and the Atlantic Health System.
Interested in New Jersey's ADN programs but don't know where to start? You might find the list below, organized by major city, a good springboard from which to launch your search.